Vision
I'm concerned it's difficult to adapt to progressive lenses
Do any of these situations sound familiar?
I'm tired of putting my glasses on and taking them off in order to see both near and far, but I don't know if progressives are right for me.

I've heard before that progressive lenses are difficult to adapt to.
Not all progressive lenses are the same.
Progressive lenses were invented more than 50 years ago, and leading optical brands such as Nikon have devoted a lot of research to offer lenses that are easy to adapt to. Nikon progressive lenses also offer an adaptation guarantee (conditions apply – please ask your optician about it) so you can try without hesitation.
It's better to start early on with progressive lenses, at a time when the difference of vision correction you need between near and far distances is not big. This will give you the best chance to adapt easily.
Why choosing progressives early helps easy adaptation
If your lens power needed for near vision is not very different from your lens power needed for far vision, then your progressive lenses are less likely to cause distortion of the vision field.
This difference of power, called addition, can grow later on in life. The distortion will also be larger and might require more time for you to adapt, or you may need more expensive, higher-grade progressive lenses.
The Nikon lenses that fit your needs
Nikon offers a wide range of progressive lenses to help you see clearly at all distances. The right choice for you will depend on your main activities and lifestyle.
Nikon progressive lenses
Nikon progressive lenses offer clear vision at both near and far, with various grades, levels of comfort and vision field widths for you to choose from.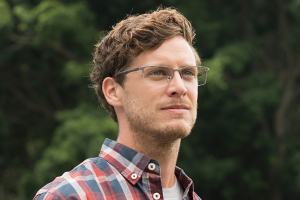 Indoor-use progressive lenses
Specially developed to be used at home or in the office, these lenses provide clear vision in all indoor spaces, and offer an easier transition for first-time progressive lens wearers.