Vision
I'm tired of constantly putting my glasses on and taking them off
Do any of these situations sound familiar?
I'm nearsighted, so I usually need my glasses to watch TV, but I take them off to read the newspaper.

I constantly lose my glasses because I only use them for reading.
It's time to consider eyeglasses that you can use to see at more than just one distance.
Unlike single vision lenses which are designed to correct only one field of vision, Nikon lenses feature an optical design that can match the various distances of your vision. This way, you're free to keep your glasses on for TV watching, reading and beyond.
Of course, if you don't need to wear your glasses all the time, you'll be perfectly fine using them only when you need them – Nikon lenses are gentle on the eyes, and it's not required that you wear them constantly in order to get used to them.
The Nikon lenses that fit your needs
There are 3 types of Nikon lenses that can help you see clearly at more than just one distance. Choose the one that best fits your lifestyle:
Nikon progressive lenses
The most practical and comfortable choice to see clearly, both near and far. Nikon has a wide range of progressive lenses to fit your individual needs.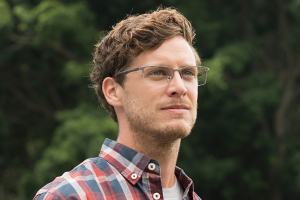 Indoor-use progressive lenses
These lenses are designed to enhance your vision in all indoor spaces, and work well for those who don't need far vision correction.
Extended near-vision lenses
The ideal lenses to replace reading glasses for close-up activities, providing an extended depth of field and an extra-large width of clear vision.